Control your appliances easily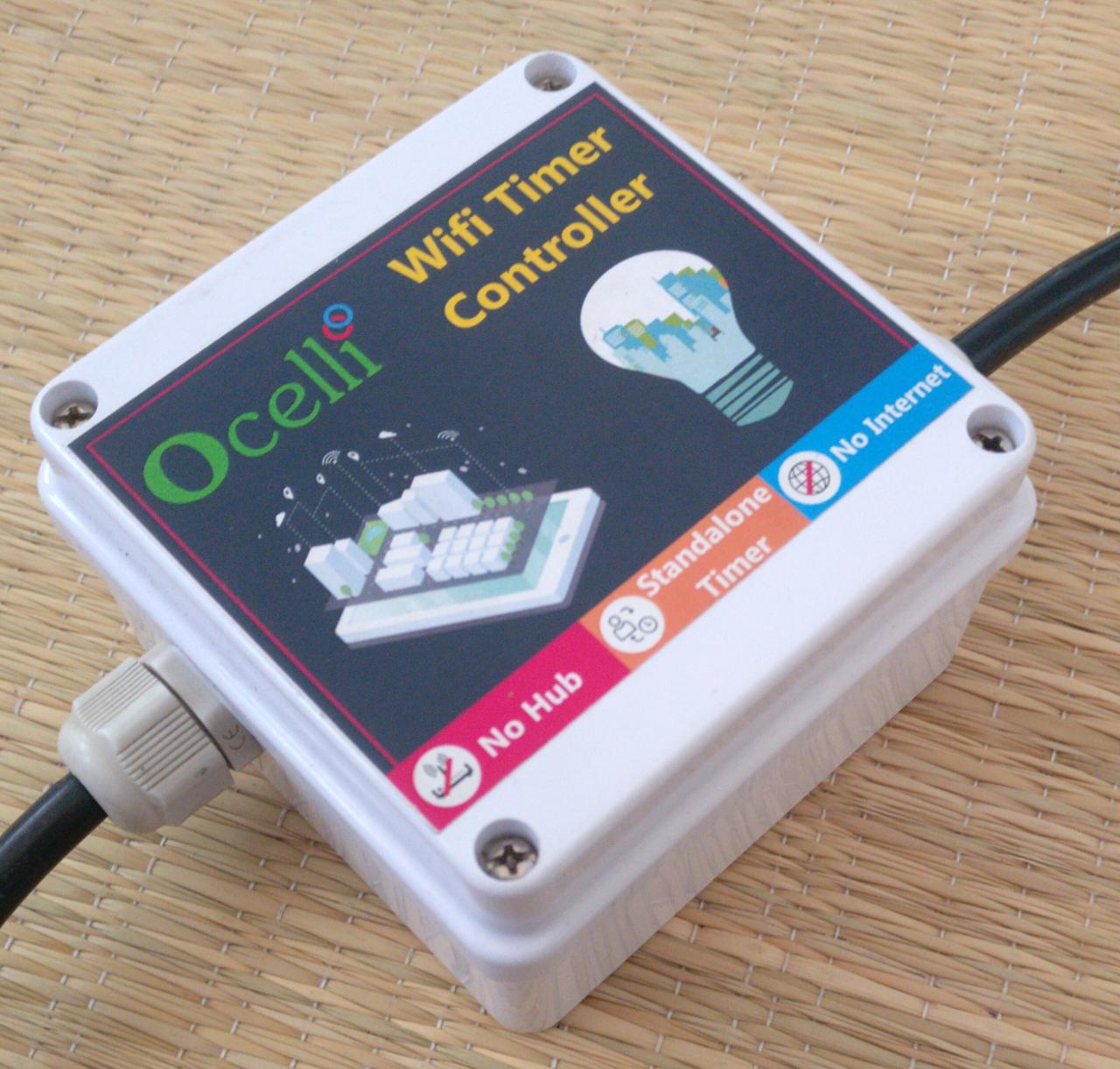 WIFI Timer controller can be used to control any electrical appliances/loads in a pre-defined manner. It is an all-electronic, digital timer with no mechanical switches/buttons or controls. Timer can be accessed and configured/controlled from any smart phone over its WIFI network. Unlike any other timer in the market, each timer controller is secured with a unique password to prevent accidental or intentional unauthorized access. Timer features a user-friendly intuitive menu driven interface.
SCHEDULER/FULL AUTOMATIC MODE
In this mode, both ON and OFF event is automatic. It is based on one of the programmed schedule. The connected load will be turned ON at the scheduled ON time and turned OFF at the schedule OFF time. Further more, this mode of operation is persistent which means that the timer retains its settings across power cycling. Also, this mode is the default mode of operation.
PULSE/SEMI AUTOMATIC MODE
In this mode of operation, the appliance is turned ON manually but turned OFF automatically after the programmed time period. This time is programmable from 1 minute to 60 minutes. This mode Of operation is not persistent, which means that neither the programmed time interval nor mode is not retained after a power cycling.
In the on-demand mode or manual mode of operation, both ON and OFF event is manual. Connected load can be turned ON whenever is needed and turned OFF at will. This mode of operation is also not Persistent. That means, a load that is turned ON before a power cycling will no longer turned ON after the power resumes.
Frequently asked questions
1.Garden/Street/Staircase/Parking/Portico/Hoarding Lights
2.Pumps/Sprinkler
3.Advertising Displays/Glow signs.
4.Air conditioners/Coolers, Geysers, conveyors
5.Siren, Bell applications Any other application that needs pre-defined schedule
There are 16 schedules. Which means per day we can program up to 16 schedules. likewise everyday we can schedule it.
Yes. We can use this timer in outdoor applications, because timer box is made up of IP65 (water proof). 
For more info, please download the product datasheet